BirdWeb: Seattle Audubon's Guide to the Birds of Washington State
Bird of the Week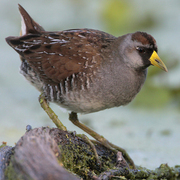 It's spring and Soras are returning to marshland on either side of the Cascades to breed. Both the male and female help build the nest of dead cattails and grasses, a loosely woven basket suspended above the water with a ramp. A species of rail, this secretive bird can sometimes be seen floating like a duck on the edge of marsh ponds.
Birding Site of the Week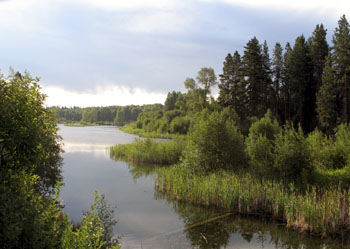 An early morning visit to this wetland can yield a healthy list of species: Virginia Rails and five species of swallows in the cattail marsh; Barrow's Goldeneyes and Wood Ducks in the open water; and Cassin's Finches, White-breasted Nuthatches, and Red Crossbills in the adjacent ponderosa pine forest.
Get Involved with SAS

Seattle Audubon has numerous resources available to you.