BirdWeb: Seattle Audubon's Guide to the Birds of Washington State
Bird of the Week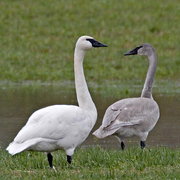 At 23 pounds, the Trumpeter Swan is one of our heaviest flying birds and the largest waterfowl species in North America. This species has experienced a comeback since the 1930s, when fewer than 100 existed south of the Canadian border. Every winter, Skagit County hosts thousands of Trumpeter Swans, which feed on the vegetative matter in cultivated fields.
Birding Site of the Week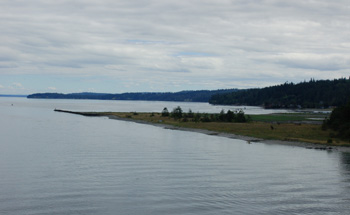 Marrowstone and Indian Islands provide marine, saltmarsh, and coniferous forest habitats. The shoreline is accessible at numerous locations, offering views of wintering waterbirds and migrating shorebirds. Resident songbirds can be found in the mature forests of Fort Flagler State Park, while a short walk to the shore can provide views of wintering Harlequin Ducks, Brant, Long-tailed Ducks, and Marbled Murrelets.
Get Involved with SAS

Seattle Audubon has numerous resources available to you.