BirdWeb: Seattle Audubon's Guide to the Birds of Washington State
Bird of the Week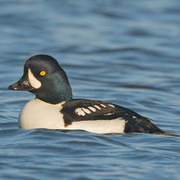 Want to catch a glimpse of the distinctive iridescent purple head contrasted by a white crescent shaped eye patch of the male Barrow's Goldeneye? Or the head pumping, wing flapping winter courting behavior as this handsome guy works to find a mate?
Birding Site of the Week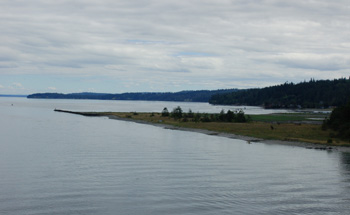 Marrowstone and Indian Islands provide marine, saltmarsh, and coniferous forest habitats. The shoreline is accessible at numerous locations, offering views of wintering waterbirds and migrating shorebirds. Resident songbirds can be found in the mature forests of Fort Flagler State Park, while a short walk to the shore can provide views of wintering Harlequin Ducks, Brant, Long-tailed Ducks, and Marbled Murrelets.
Get Involved with SAS

Seattle Audubon has numerous resources available to you.